Tom Hayes
aka AshraTom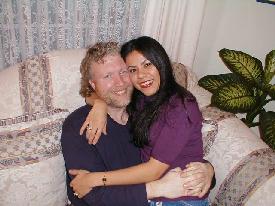 Email Tom
Homepages:
www.thomashayes.com

Geographical location:
Dallas-Ft. Worth, Tejas, Etats-Unis
Other contact information:
AIM: ashratemp

DOB:
9/64
Enjoy these Styles and musical qualities:
Ambient, Canterbury, Electronic, Kosmiche or Kraut Rock, Heavy Metal, Jazz, RIO, Mainstream/Accessible/Pop, Symphonic, Traditional, Space, Flamenco, Psychedelic, Zeuhl
Other styles/genres/qualities of music that I like not listed above:
Horn Rock, Latin Rock.
Favorite or well-respected bands/artists:
Moving Gelatine Plates, Ash Ra Tempel, Jumbo, Tangerine Dream, Banco del Mutuo Succorso, Chango, Embryo, Guru Guru, Magma, Eskaton, Bongnaut, Ozric Tentacles, Red Shift, Radio Massacre International, Garden Wall, Hidria Spacefolk
Dislike these Styles and musical qualities:

Musical styles or qualities that I do not like:
Country, Rap, Cookie monster vocals. Especially all three in the same song.
Occupation(s):
Director of Consulting - PeopleSoft
Other musical activities:
Have written reviews for I/E and Expose. Fellow Gnosisite Craig Shropshire and I used to play prog tunes on KERA in Dallas for about 3 years. Way back when, played trombone in jazz, classical and rock bands.
Hobbies / obsessions:
Travel, observing culture, making money, dining, hiking, reading, movies, tennis, history, philosophy.
Other comments:
You want Other Comments? I'll give you Other Comments!