Issue
3

<><><><><><><><><><><><><><>
~~~~~~~~~JESTERSAURUS~~~~~~~~~
<><><><><><><><><><><><><><>
Since one of the highlights in the Progressive Rock fiscal year is nearly upon us, we thought we'd take what would otherwise be a completely generic newsletter and cleverly insert the name "NEARfest" at strategic points throughout, thus making this issue timely, topical . . . and something else that starts with a "t".
Speaking of NEARfest, do you know the original meaning of the now infamous acronym? Rob LaDuca and Chad Hutchinson originally envisioned it as the "Near Earth Asteroid Rendezvous festival". It was to be a yearly celebration of the NASA NEAR Shoemaker spacecraft, which had come within 2542 miles of the asteriod Eros six months before the planned date of the first NEARfest. However, Mac Beaulieu convinced them to make a go at a progressive rock festival instead and thus, the North East Art Rock festival was born.
Some are now questioning the wisdom of that decision. This year's event would have been quite the gala celebration indeed, as it would be marking man's historic first spacecraft descent and landing onto an asteriod. This remarkable feat of human engineering is made all the more tangible by a series of riveting photos sent to earth in early February. The photos show Eros' alien formation in its wondrous glory, with arable, green, sheep-grazed meadows fed by rolling streams of pristine waters trickling brightly through filtering stones and cascading waterfalls. Cumulous clouds dot the deep blue skyline, like delicate white wisps of cotton floating weightlessly as they slowly drift across the pure untainted heavens. Weather on the rock has proven to be clement with an embracing sun, gentle winds, and very little rain expected during its trip through our cozy little corner of the Milky Way. In fact, despite the complete lack of vast colonizations of prog-loving little green men, ProgDay organizers are set to tap 'Erosbrook Farm' for the site of future ProgDay festivals. It's expected to cost only a scant, few trillion dollars but the location is so nice that prog fans are encouraged to mortgage their houses and sacrifice their firstborns to make the event an unabashed success and ensure ProgDay's future viability. Unfortunately, so far the response has been underwhelming and doomsayers are already predicting a bitter end to progressive rock in anticipation of a lackluster reponse to this worthy festival by so-called "fans" of the genre. Let us all be a part of the renewed and continued success of our favorite music by spreading the word about this grand event!
<><><><><><><><><><><><><><><><><><><><>
~~~~~~~~~~~~~~ Section 1: The Pit ~~~~~~~~~~~~~
<><><><><><><><><><><><><><><><><><><><>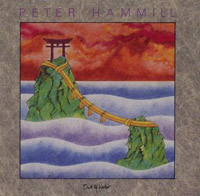 This section is for bands that not only have never played at NEARfest in the past, but will probably not be playing NEARfest this year either. Not that that's not nothing to not be not happy about.
Peter Hammill
"Peter Hammill was the main composer and creative font of Van der Graaf Generator. From the early 70s on, Peter Hammill has been releasing solo albums often accompanied by all or several of the other Van der Graaf Generator members. One way to label Peter Hammill as a solo artist could be a "progressive singer/songwriter". A lot of his songs are built around Hammill's voice and either piano/keyboard arrangements or electric/acoustic guitar melodies. So the arrangements on his solo albums are in general more sparse than on the Van der Graaf Generator albums. The backing of a full band is employed where appropriate. The compositions usually have a more "traditional" song length than the Van der Graaf Generator epics, but the compositions are certainly more sophisticated than your average singer/songwriter. Surprising bridges, unusual song structures and inventive interludes abound on his 70's output."
<>Mr Hammill is perhaps an enigma in this month's selection of links having never played NEARfest, but we are pleased to present Sjef Oeller's overview of Hammill's solo work regardless.
Peter Hammill
Simon Steensland
Simon Steensland - The Simon Lonesome Combat Ensemble (Musea MP3013.AR, 1994)
"Cutting edge, unpretentious and imaginative are three words that describe this offering by Swedish multi-instrumentalist and composer Simon Steensland. Mixing elements of rock, neo-classical, jazz, some folk and sensible sonic experimentation, Steensland has created a purely instrumental album of great depth and emotion, yet it maintains a sensibility of variety throughout."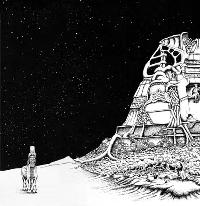 <>Brevity and simplicity is the key, as track titles like "Antischnurvewicklungsperre" will attest. Steensland was perhaps the surprise of last year's nearfest due to his non-inclusion, though that should in no way deter you from checking out this "excellent music that will appeal to the discriminating listener." (Originally published in Exposť #3, p.22, Edited for Gnosis 3/25/01)
Simon Steensland
Steve Tibbetts
<>Pop quiz: What is Minnesota known for? . . . OK. Besides the Minnesota Vikings football franchise and the Minnesota Twins baseball team, what else is it known for? Of course, of course, it's the land of 10,000 lakes. What else? Yes, OK, the yahoos elected a wrestling wingnut as their governor; anything else? Right, right, very good, that's where the Mary Tyler Moore Show took place, but what else? [sigh] Yes, yes, yeeeesss, the low feed cost, plentiful forage and water supplies, committed dairy farm families, and a solid infrastructure for marketing milk make it an ideal place for a dairy farm, but WHAT ELSE?! . . . The Minnesota State Lottery . . . Screw it. Ya wanna read an overview of this guy's music?
Steve Tibbetts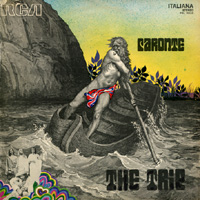 The Trip
"The Trip were but one of many Italian bands combining rock, classical, jazz, pop and folk to produce what is now known as the Italian rock renaissance. While most of their fellow countrymen were in their own sealed world, trying to outdo each other in the creative sweepstakes, The Trip were more impressionable, mostly by influences outside of Italy. Perhaps this is due to having full time English members? All four of their albums are completely different and bear the stamp of another international group or movement. The Trip were also one of the few Italian bands to utilize English vocals and thus considered more collectable by the typical xenophobic psychedelic fan."
<>These perennial NEARfest no-shows are slated to be missing from next year's line-up as well, but check out Tom Hayes' treatment of their four discs at:
The Trip
Rick Wakeman
<>The caped one's got a whole bunch of albums (yet no NEARfest appearances) and apparently Alan Mallery had nothing better to do than to write about most of them. Just humor the guy and read this, OK?
Rick Wakeman
Xhol Caravan
"Before Tangerine Dream, before Embryo, before Kraftwerk, before even the Ohr label, Xhol Caravan released what may be the first album to rightly own the name Krautrock . . . Early innovators of the creative German sound, and borrowing heavily from that country's love of jazz, Xhol Caravan would always be an historical footnote. Sadly the band disbanded before it could [appear at NEARfest]."
Xhol (Caravan)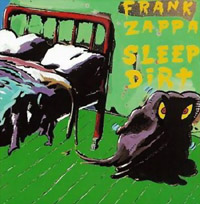 Frank Zappa
Loid's of London is setting some pretty high odds regarding a Zappa appearance at next year's NEARfest. In the meantime, check out this very thorough overview of the Zappster's career.
Frank Zappa & The Mothers of Invention






<><><><><><><><><><><><><><><><><><><><>
~~~~~~~~~~~ Section 2: The Orchestra ~~~~~~~~~~~
<><><><><><><><><><><><><><><><><><><><>
This section contains a list of bands that haven't played at NEARfest in the past. As of post time, it's doubtful they'll be playing NEARfest this year, but if we're not mistaken, we believe efforts are now underway to get them all in next year's lineup. In fact, we're sure of it.
Rahmann
"A superb album and highly recommended if you like [Area, Zao, Mahavishnu Orchestra]."
Rahmann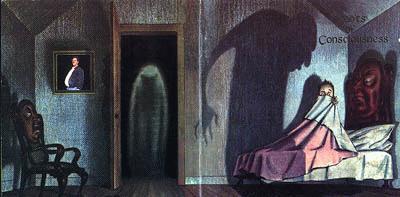 Roots of Consciousness
"In all, this is one that fans of the early Rush sound and the more experimental facets of the early 70's might appreciate wholeheartedly." Peter Thelen (Originally published in Exposť #3, p.10, Edited for Gnosis 3/23/01)
Roots of Consciousness
Terraced Garden
Can't decide whether you should hire a dozer to move those large volumes of hillside earth or opt for a cheaper series of retaining walls? Peter Thelen "digs deep" and learns from the experts in this article which originally appeared in Exposť #8.
Terraced Garden
Tony Sangiuliano
"An amazing album from 1978, Tony Sangiuliano was a one man keyboard show, assisted only by a drummer and female soprano, he could well be thought of as Italy's answer to Heaven and Hell period Vangelis or Rick Wakeman in his more vanguard days." Peter Thelen (Originally published in Exposť #3, p.17, Edited for Gnosis 3/24/01)
Tony Sangiuliano
Shylock
So what's a Shakespearean anti-semite got to do with progressive rock? We don't know either but their masterpiece "Ils de Feivre" may very well be an absolute essential recording.
Shylock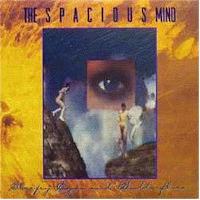 The Spacious Mind
"The Spacious Mind play a very spacy and atmospheric style of psychedelic prog. Using e-bowed and fuzz guitar, synths, and a variety of percussion, they evoke the sound of bands like early Pink Floyd, Ash Ra Tempel, PLJ Band, and Agitation Free." Rob Walker
Spacious Mind
St Tropez
"St Tropez is another project of Ciro Perrino, who was one of the key members of Celeste and Il Sistema . . . An enjoyable album and a worthwhile addition to your collection if you like space rock from the Gong school." Sjef Oellers
St Tropez
Tako
"Both albums are among the best progressive rock albums to have come out of Eastern Europe." Sjef Oellers
Tako
Tortilla Flat
"Superb jazz composition tight rhythms driving rock guitar The seven tracks on display feature plenty of room for improvisational jamming over complex rhythms while the compositions are memorable and, at times, beautiful. Unfortunately this treasure has never seen any kind of reissue (LP or CD). Only available as a very expensive original - if you can even find it!"
<>Gee, I wonder what clown could have written a review of an album available only to those with a testicle or two to spare?
Tortilla Flat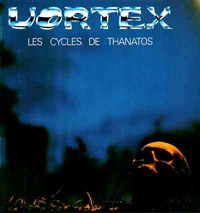 Triode
"From 1971 France, think Caravan and Traffic with virtuoso flute playing and great psych guitar leads."
Triode
Vortex
"An excellent album of typical French avant-garde/underground music."
Vortex
<><><><><><><><><><><><><><><><><><><><>
~~~~~~~~~~~ Section 3: The Restroom ~~~~~~~~~~
<><><><><><><><><><><><><><><><><><><><>
The final section will include links to bands that have NOT played at NEARfest; we repeat: the following bands have NOT appeared at NEARfest.
<><><><><><><><><><><><><><><><><><><><>
~~~~~~~~~~~~~~~~~~ Letters~~~~~~~~~~~~~~~~~
<><><><><><><><><><><><><><><><><><><><>
Dear Mr Jestersaurus,
My brother said he'd come to NEAR . . . uh, to the store - no wait a minute: to the zoo! That's it! My brother said he'd come to the zoo with me, right? So I get the tickets and everything and then he says to me, he says, "I can't go." So now I'm left like, you know, having to go all by myself and everything, right? I don't think that's right. Don't you think he should like, HAVE to go because he said he would? I mean, it's not like I'm a-scared or anything like that, but you know, it IS a long ways away and now I hafta go all by myself. I think he should have to go.
Ev Dirkens
Missouri - no! Arkansas
Dear Mr Dirk Evans - I mean Ev Dirkens,
I'm sure your brother really really REALLY wanted to go to NEARfest - er, to the zoo rather, so he must have a darn good reason for changing his plans. Don't worry, there'll be plenty of other people who are by themselves just like you. If it's the flight you're worried about, you can overcome that fear too: think happy thoughts! Bring a snack of Goldfish or Cheerios. Try to keep busy by playing a game or something; I'm sure the guy next to you wouldn't mind putting down his laptop to play a couple rounds of Battleship with you. Just be sure to note the location of the "convenience bag".
<>JR<>
Dear Mr Jestersaurus,
I know this letter will probably come across as sour grapes because I didn't get a ticket for NEARfest this year, but that truly has nothing to do with why I'm writing. I'm just concerned that this event may be alienating the poor people and the children. I think a fairer way of selling tickets would be with a lottery/equal access-type system.
Seating in all sections should be priced in alternate rows: one row would be a lowered price for lower income people, then the next row would be full price for standard income people. Anyone who makes over $70,000/year would have a heightened ticket price, 40% of which will be used to supplement the cost of the lower income bracket rows.
Now. Everyone who wants to go to next year's NEARfest should fill out a pre-ticketing questionaire. Included will be geographic and demographic information, as well as a copy of the applicant's previous 5 years of W2 forms, with a notarized statement of the applicant's averaged adjusted gross income from their Form 1040s line 33 . . . um . . . make that anyone who made an average of over $74,342/year will have to donate 40% of his or her ticket price to supplement the cost of the lower income bracket rows. Now. The world will be divided into districts with a value assigned to each district to reflect the number of applicants in said district. Each district will be weighted in inverse proportion to its applicant population to lessen the chance that high population districts will get a disproportionate amount of tickets. So say for example Montana has one applicant; that applicant would pretty much be guaranteed a ticket. I think this would be a much fairer and simpler way to do it.
Josh Phalluston
Montannnn - Dakota
Dear Mr Josh Phalluston,
[JR waves his ticket and does an end zone dance] I'm going to NEARfest, I'm going to NEARfest!
<>JR<>
Dear Mr Jestersaurus,
I'm so [deleted] PISSED about the way they sold the [deleted] NEARfest tickets! I tried calling for 2 [deleted] hours in the middle of the [deleted] night and couldn't [deleted] get through to the [deleted] useless [deleted]! Thanks for being there to let me [deleted] vent!
[deleted]
Dear Mr [deleted],
[JR waves his ticket and does an end zone dance] I'm going to NEARfest, I'm going to NEARfest!
<>JR<>
<><><><><><><><><><><><><><><><><><><><>
~~~~~~~~~~~~~ Jestersaurus Staff ~~~~~~~~~~~~~
<><><><><><><><><><><><><><><><><><><><>
Was not instrumental in making overnight arrangements and removing all the green M&Ms for this year's NEARfest musicians - Mac Beaulieu
Did not make heroic last minute phone calls to clinch the headlining bands at this year's NEARfest - Mike McLatchey
He very nearly, but in the end did not, have a significant role to play in choreographing the exotic dance routines that will nevertheless be at this year's NEARfest - Peter Thelen
Did not provide subtle, yet absolutely crucial, artistic encouragement and professional support to Roger Dean in the complete re-design of the NEARfest logo - Dirk Evans
Jestersaurus is a satirical newsletter published by The Gnosis Project. Jestersaurus uses invented names in some of its material. Exceptions include cases in which public figures and other individuals are being satirized. Any other use of real names is accidental and coincidental. The content of this newsletter--graphics, text and other elements--is copyright (c) The Gnosis Project, and may not be reprinted or retransmitted in whole or in part without the expressed written consent of the publisher. Jestersaurus is not intended for readers under 18 years of age.