Issue
1

<><><><><><><><><><><><><><>
~~~~~~~JESTERSAURUS~~~~~~~
<><><><><><><><><><><><><><>
Welcome to the inaugural issue of Jestersaurus, and thank you for selecting "Progressive Rock Music" as your choice in aurally-acquired cerebral entertainment. "Progressive Rock Music" is the only music that can provide hours of listening pleasure while it helps you perform undesirable tasks around the home: Perhaps you're shackled with unwanted house-guests overstaying their welcome? Or maybe that perky young lady you came home with last night turned into a droopy old hag by morning? Simply reach for a Long-Playing record album of "Progressive Rock Music" and watch them flee!
The utility of "Progressive Rock Music" goes even further than that however. If you are among the growing legions of homo sapiens who find continual direct contact with other members of your species to be an annoying distraction from your chosen lifestyle, become a "Progressive Rock Music" fan and watch your friends quickly retreat to the pesky world of social interaction! All that's required to be a blissfully isolated "Progressive Rock Music" hermit is a stereo, a computer, a wallet full of cash, and a desire to eschew the company of family and friends in favor of listening to great music.
At Jestersaurus, we understand your need to withdraw from human companionship. We understand the unrelenting strain that friendly intrusive outsiders present you with, and we know how persistent these hangers-on can be, so don't despair! Let Jestersaurus spearhead your campaign to lose friends! You can rest assured that even though we are here for you 24/7 (well, via email anyway), you will not find a single friend here at Jestersaurus. Instead, you'll find like-minded individuals who shun the mentally debilitating expectation of speaking with other people. We invite you to consider Jestersaurus to be your guide in selecting just the right auditory environment to keep the enemy at bay. Additionally, with Jestersaurus, you've tapped into a renewable resource that will help you maintain a perpetual drain on your bank account, relieving your money of the burden of having to work for you!
Jestersaurus. Proud to be the grit in your social lubricant.
<><><><><><><><><><><><><><><><><><><><><>
~~~~~~~~~~~Section 1: No Friends~~~~~~~~~~~~
<><><><><><><><><><><><><><><><><><><><><>
This page contains our premiere interviews and reviews. Perhaps you're taking those hesitant first steps and you need a little extra encouragement? Then just read the hooks and bite the bait. If you have the time and interest to get through all of these then you surely must have no friends!
<>Interview: Gianni Leone<>
Talking with Gianni: Through the years with Gianni Leone of Il Balletto di Bronzo Interview by Mike McLatchey (from the upcoming issue of Exposť, #21)
It has been almost three decades since the release of Il Balletto di Bronzo's "Ys" - what many fans consider to be the pinnacle of Italian progressive rock. Exposť had a chance to talk with the band's enigmatic keyboardist, vocalist and leader Gianni Leone on the occasion of the trio's appearance at NEARfest 2000 last June. Many thanks go to Tom Gagliardi for kindly allowing us to use his voice recorder, and Joe Fischer who meticulously transcribed every word of this interview.
Expose: Let's talk about the beginning. How was Il Balletto Di Bronzo formed?
Leone: In the first place it was a quartet. We had a guitar player, and played many, many concerts in Italy between 1970-71, and the end of 1973. We lived together on a farm in the country, in a place called Remini, which is by the beach. It's a crazy place. We decided the very first day we got there to have a lifestyle on the rule that we refused any rules. So, we found ourselves in a situation where anything might happen, on any day. From zero to ten, we were always point eleven, so, just an overdose of everything. After a while that drove us to a situation where we couldn't create music anymore, we were just out of our minds.
I was very disappointed, and one day we had to make a new recording, after the album Ys. We made a single, but by then the guitar player and the bass player had gone. So, the drummer and I went to the recording studio, and did a single. I played the guitar, and then played the bass on the mini-moog. So, I realized that maybe I could be a solo artist. I could play everything. I also could play drums well. I decided to do the last gigs with Balletto Di Bronzo, with just the drummer. The last gigs were in Milan (if I remember well) at the end of 1973. There were just two of us, the drummer and me as Balletto Di Bronzo because we had the contracts. We did the single, and then he left and went to Sweden. They're all there. They got married, and are unable to play music anymore. Once in a while I see them when I am in Stockholm, or they are in Italy.
I moved to the United States in 1975, and I made my first solo album playing every instrument, and composing the music and lyrics. It was a complete ego trip. I was so disappointed by the end of Balletto Di Bronzo that I decided not to play with any other musicians anymore. For many years I worked as a solo artist, but changing my name from Gianni Leone to Leo Nero. It was a play on words. Then I made my second solo album in Los Angeles, and did other things.
Then I was told that our album, recorded on eight tracks in 1972, was considered to be a very, very good album in Japan, in the United States, and I didn't know anything about it. I had no royalties, because at that time I was very young and very stupid. I didn't care about putting my name on the cover. I asked an old Neapolitan woman (whom I'd never met in my life) to put her name on the record, and she took my royalties for over twenty years on the album Ys.
Then in 1995 I decided that maybe it was time for Il Balletto Di Bronzo to come back, though I didn't want it to be a sad revival. So I asked myself, are you able to come back after 25 years, and not to make people think that " Ah, you better stay home and do knitting". (Laughs all round) I had to prove to myself that not only was I able to sing and play as well as I did 25 years ago, but even more. If one comes back after 25 or so years later and is still on the same label, that's not enough. People say, " Oh, he's still like he was 25 years ago, he didn't realize 25 years have passed". So you have to show that you are even better compared to yourself 25 years earlier. So that's the challenge, and I took the challenge. I always say that Balletto Di Bronzo today is more exciting, much better than the original.
The only thing that is missing now is the magic, because it was a magic moment everywhere in the world, but in Italy especially. We felt we were heroes, pioneers. You know in Italy there's a big tradition for melody, and we had to work against it, because in Italy wherever you go you hear melody, melody, melody, and I hated that. We had to fight every single day just to be ourselves. Not to be changed into something softer and nicer. People from record companies wanted to change us. They would say, "Ah, this is crazy. You cannot look like that. You cannot sound like that." They wanted to change us into something very sweet, something nice for families. We had to fight every single day. We wanted to follow our idea, our nature.
When I decided that it was time for Balletto Di Bronzo to come back, I chose very young musicians. The bass player is 21 and the drummer is 25 today. I met many, many people before them. I found that people over 40 were sad and disappointed, because they met so many people who were wrong. I mean I was a bit disappointed too, because in my life I've met so many wrong people. Then we become less optimistic when we meet so many people who just take from us, and they act as good friends, and good professionals to you. So I wanted to play with people who still have enthusiasm, the energy. Maybe when one is 21 or 22 one still has the innocence, the energy. After that we all become a bit disappointed about what's around us, generally speaking. So I am very happy with these two guys, and I hope we don't make anybody say, that there's something missing, the guitar is missing. I am very happy with the trio.
<>Will Gianni give in and attempt to suckle at the silicon breast of the Italian record companies? Will he trade his matador outfit for some brief-baring baggy trousers and an XXXL Eminem T-shirt? Don't miss the gripping conclusion of "Gianni Leone of Il Balletto di Bronzo" in Expose magazine, Issue #21! Exposť Index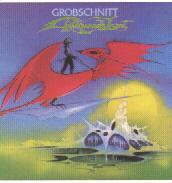 <>Grobschnitt<>
Progressive bands take on many characters, be they zany, theatrical, hard rocking, space rocking, symphonic rocking, and more. While many tap a few of these elements throughout their careers, Germany's Grobschnitt took the unusual path of not just visiting, but concentrating on all of them to create albums with a wide range of sounds while still sounding like 'Grobschnitt'. Tom Hayes gives an honest assessment of their '70's work without pulling punches at Grobschnitt
<>Ozric Tentacles<>
Some folks dismiss the Ozrics out of hand for their alleged self-plagiarizing, while others eagerly await each release with baited breath and drool-dripping lips. "More casual fans may just need a few of their albums, while others may want to keep exploring as long as they are interested," says Alan Mallery in his brief overview of the band's now exhaustive output. Which few of those discs should the newcomer purchase? Read Alan's summary and find out. If you're still unsure, then perhaps the best place to start would be with the coolest album covers, as here it seems we have an embarrassment of riches! Check them out along with Alan's overview at Ozric Tentacles
<>Group 1850<>
"By all rights, the Dutch music ensemble Group 1850 should hold the same mythic stature that Pink Floyd obtained...In retrospect, though, Group 1850's work is more creative which one may expect from a Continental band without any commercial restraints." Have you heard "Continental Europe's first progressive rock band"? It isn't just history: "It's amazing how timeless this music is 30+ years later. Just brilliant." Group 1850
<>Interview: Theo Travis<>
Theo Travis: "Canvassing Europe with Gong and Beyond" by Jeff Melton (from the upcoming issue of Exposť, #21)
I met Theo Travis face to face in September this year, while he was appearing with Gong at the Satyricon in Portland, Oregon. The personable reedsman has been extremely active in the European jazz scene having performed with various Soft Machine alumni, members of Rain Tree Crow and even Bill Bruford. From humble beginnings, he has managed to gain a recording contract with his acclaimed jazz trio, but don't pigeon hole him as merely a traditional jazz acolyte. His seminal work with Cipher and now a contributing member to Gong makes his resume even more engaging. A jazz artist getting a recording contract in the UK is not necessarily a given thing, in fact it's pretty rare. Travis was keen to clarify his roots when I spoke with him in the bar adjacent to the band's venue for the evening:
"I started on flute at about age 7; then when I got into school I was in a rock band and I played bass and flute. Through the keyboard player I got into jazz, and Coltrane and Charlie Parker. I then started to practice and study a lot. Then I went to university and got a classical music degree, while keeping the jazz (interest) going, since that's what I wanted to do. I've always put bands together and led bands. I put together a band and a cassette of my own stuff. When we did gigs and tours around, we'd flog it. Then we ran into this venue that also runs the label (for our first three records). The owner of the venue really liked the band and the music and he said, "How do you fancy doing a record?" So we've done four albums for them and hopefully there will be a new one next year. That's really how the recording thing started. I was always running a band basically, and keeping it going from my end. I've always liked writing and I've written music for jazz groups, so it was important to me to try and get a statement down in a sort of a finished, definitive version. I compose mainly only piano and I sit and play for hours. Things happen and things don't happen, when ideas come to mind. I've got a strong idea of things I like and things that are (identifiably) me."
Expose: There appears to be an evolution between your first two discs. The live disc is very tight and the standards really show some of your non-standard arranging capabilities.
Travis: The live album is quite arranged, but there are very open elements. Like the pianist (David Gordon) is a fantastic improviser. He doesn't think in terms of chords and notes, he thinks in terms of musical seeds he gets in the beginning of a solo. Then he goes into this whole number even it's completely free with no chords or direction. He thinks in terms of developing whole ideas from thin air. And so I give him a lot of freedom in his tunes or intros or sections. I'll just say... whatever. Other people in the band like the drummer (Marc Parnell): he's a groove man. He likes feel and he likes to lock into things. One sort of grabs the groove and the lock stuff and the others are into the open thing and it works well together. It's got this sort of internal coherence that works.
Expose: The current group that has existed for five years?
Travis: There was a band with the pianist that started eight to nine years ago, and then the drummer changed. The current bass player has been with us for five years, but the current bass player has only been with us for a couple of years. One person changes every three to four years or whatever. It still feels like it's been a whole unit for that long because between me and the piano player and the drummer, there is a very tight thing. The bass player comes in and holds it down, knits it together and keeps it on track. That's what he's very good at, with a strong bottom end firm rooting! It's easier for him to slot in than if we had a different drummer or different piano player. We just came back from the Red Sea jazz festival in Israel a fantastic festival. We played to 800 people two nights outdoors, overlooking the Red Sea with the mountains of Jordan in the background on live Italian radio. We went down a storm, it was really good. Dave Liebman was there along with Manhattan Transfer, Bill Summers, and the guy from Herbie Hancock's headhunters and some Israeli bands.
Do you know Bill Bruford?
I know Bill, and we have played together. He's very much into going more jazz. I know the first Earthworks album and he sent me the new one. I think he's less keen to do the electronic drums now. That's reflected in the way Earthworks has gone. We did a live gig two years ago. I was a huge fan (and still am) of King Crimson and Yes (when he was in it basically). I heard he was really into jazz and might be into doing some small gigs about town. So I just got in touch with him and said, "Do you want to come to Ronnie Scott's?" when were playing there it's a club in London. He said, "Yeah, great!" He came along and we had a great gig together. It was really funny playing with him 'cos I knew him from the records and stuff. He was very humble 'cos it's not often that he's not a leader. (It's odd for him) to do sort of a medium gig, where someone else was the leader. And he was there, had the music on the stand, put his glasses on and told what to do. He said he really liked it since it's not the natural role he plays in a band. We have compared notes on leaflets for tours too. He said to me, "You've put together these great tours for your jazz groups, how do you do it?" It was really weird I mean Bill Bruford to ask me how to do these tours!" It would be nice to work with him some more since I have a lot of respect for his jazz sound.
<>Theo introduces Kenny G to Daevid Allen and co.! Can Shakti Yoni convince Kenny to don the dunce cap and cork his cake-hole with cannabis? Don't miss the lurid details in Exposť magazine, Issue #21! For more information see Exposť Index
<>Guru Guru<>
Guru Guru is another seminal German band with a well-deserved reputation, as they "represent[ed] a composite of what the original Krautrock movement was all about. Headed up by free jazz drummer Mani Neumeier and joined by bassist Uli Trepte and guitarist extraordinaire Ax Genrich, Guru Guru were a band of geniuses that were given the freedom by the most creative label of the day (perhaps ever?), the Ohr label." New listeners are cautioned where to start however, as Tom Hayes indicates in his overall assessment at Guru Guru
<>Tipographica<>
Japan's Tipographica were a rhythmically complex instrumental jazz rock band with hints from world music and 20th century classical composers. "There seems to be a continuous, ever-changing flow of musical ideas, while always worshipping "the God of the groove" (as Tipographica put it themselves). The hectic, ever-changing character makes Tipographica's music demanding, but interesting to listen to." We're sure you won't find Sjef Oellers' overview too demanding, and we hope you'll find it interesting. Tipographica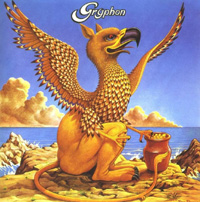 <>Gryphon<>
Tom Hayes: "A much ballyhooed British folk band, I personally never understood what all the fuss is about." Alan Mallery: "Most others that attempt this take a more straight-ahead folk approach, but Gryphon churned out some truly progressive music." Watch Tom and Alan take off the gloves at Gryphon
<>Eloy<>
Sjef Oellers: "Inside and Floating, are two excellent albums of spacey rock with some symphonic touches" Alan Mallery: "These two albums don't do much for me." OK. Who is this Alan Mallery guy and why does he seem to be disagreeing with everyone? Is he an honest contributor who speaks in earnest about a beloved passion or is he feckless troll who deserves to be hog-tied and bung-fitted with a splintering pier pylon? Decide for yourself (perhaps it's both!) at Eloy
<>The Residents<>
Our resident Zappa/Beefheart guru Sjef Oellers, sounds off on this other American oddball outfit of certifiable out-to-lunchers at The Residents (and don't forget to follow the links!)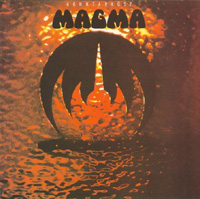 <>Magma Revisited<>
Originally published in Expose Issue #8
by Peter Thelen and Rob Walker
Few readers of this newsletter will need an introduction to Magma, and probably fewer still are satisfied with what they have or know. Whether this is your first visit or you're a veteran traveler, this first class, comprehensive article is the Fodor's guide to Magma's awesome world of Kobaia -- no economy class syndrome here! Magma






<><><><><><><><><><><><><><><><><><><><><>
~~~~~~~~~~~~~Section 2: No Family~~~~~~~~~~~
<><><><><><><><><><><><><><><><><><><><><>
Still with us? Well don't leave now...oh, forget the birthday party, she's only your mom! Just throw a slinky nightie over your computer display and stay a while.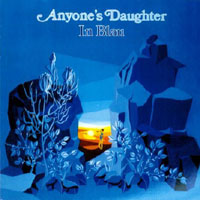 <>Anyone's Daughter<>
I don't know who "Anyone" is and why he's pawning his daughter off for ~18 bucks a pop, but check her out. Anyone's Daughter
<>Luciano Basso<>
An under-recognized Italian classic? Luciano Basso

<>Eduardo Bort<>
"Bort's guitar playing reminds me both of Jimi Hendrix and Steve Hillage." Hmmmm. Eduardo Bort
<>Fille Qui Mousse<>
"One of the most eccentric French underground bands I have heard so far." Fille Qui Mousse
<>Group 87<>
Rumor has it their other choice for a name was "A Band That Plays Music". Group 87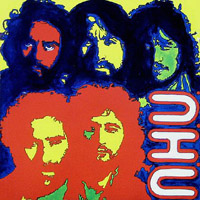 <>Grupo N.H.U.<>
You'll jump for joy...you'll break down in tears. Grupo N.H.U.
<>Gunesh Ensemble<>
"The words just escape me on just how brilliant their first 2 releases really are." Gunesh Ensemble
<>Mongol<>
We know, we know, EVERYBODY already knows about this band. So check it out anyway. Mongol
<>Present<>
They play like their local trappist brewery switched to light lager and they're none too pleased about it. Present
<>Samla Mammas Manna<>
Where'd they get the photo of Mike McLatchey for the For Aldre Nybegynnare/Schlagerns Mystik cover? Samla Mammas Manna
<>Twenty Sixty Six and Then<>
Excellent, organ-drenched heavy progressive from Germany. Twenty Sixty Six and Then
<><><><><><><><><><><><><><><><><><><><><>
~~~~~~~~~~~~~Section 3: No Life~~~~~~~~~~~~~
<><><><><><><><><><><><><><><><><><><><><>
It's bedtime. The rest of the planet sleeps and you're still awake clicking the mouse and reading about music. Just go to sleep later, you've got nothing to do during the day anyway. Take a moment to get a bag of chips and grab something to drink. Take a pit stop while you're up. So what if spying on you would be as exciting as watching a glacier form? You've discovered the secret of being alive without a life; it's gotta be worth something.
<><><><><><><><><><><><><><><><><><><><>
~~~~~~~~~~~~~~~~~Letters~~~~~~~~~~~~~~~~~
<><><><><><><><><><><><><><><><><><><><>
You've obviously got nothing better to do so write us and let us know how we're doing. All feedback is welcome, because we intend to improve with age. Please help us by noting in the subject line if it's positive or negative. For the former, please type in all caps: KEEP. For the latter, type: TRASH. Who knows, we may even print your letter on line and you can show all your friends! (Of course that won't take long 'cause he started blowing you off last week)
Dear Mr Jestersaurus,
I think you have the best newsletter in the world. Youz guyz no more about progressive rock then my dad, and he knows everything! Their isn't a single source of progressive rock information that can replace you; I look fourward to every issues. Keep up the good work! Your grate! [OK Mac. Right here just put a made up name and some exotic address and delete this line. Make up some more letters if you want] [Alright Mike, will do. I'll type up a bogus response to this one.]
Please withhold my name upon request
Bayonne, New Jersey
Dear Mr Please withhold my name upon request,
Great letter Mr Please withhold my name upon request! Thank you for writing. I see you still have a dad, so I guess we still have to work on you LOL! Please write again when you REALLY have no life.
<>JR<>
Dear Mr Jestersaurus,
You guys suck and your music sucks. Even my dad reads your crap and he doesn't know anything. I can find a more intellectually enriching musical experience by watching "Barney". In fact, I can find more intelligent and deeply existential discourse there as well. Get a life!
Name withheld upon request's brother,
Bayonne, New Jersey
Dear Name withheld upon request's brother,
Thank you for taking the time to write to Jestersaurus. It's openly critical comments like yours that help us in our quest to continually improve, as we strive to produce the most useful written accessory to progressive rock music on the planet. Do write again when you've finished potty-training.
<>JR<>
<><><><><><><><><><><><><><><><><><><><>
~~~~~~~~~~~~~Jestersaurus Staff~~~~~~~~~~~~~
<><><><><><><><><><><><><><><><><><><><>
Jestersaurus Rex, Editor: Mac Beaulieu
Coordinating Editor for Gnosis: Mac Beaulieu, Mike McLatchey
Coordinating Editor for Exposť: Peter Thelen
Jestersaurus Web Development or something: Dirk Evans
Jestersaurus is a satirical newsletter published by The Gnosis Project. Jestersaurus uses invented names in some of its material. Exceptions include cases in which public figures and other individuals are being satirized. Any other use of real names is accidental and coincidental. The content of this newsletter--graphics, text and other elements--is copyright (c) The Gnosis Project, and may not be reprinted or retransmitted in whole or in part without the expressed written consent of the publisher. Jestersaurus is not intended for readers under 18 years of age.